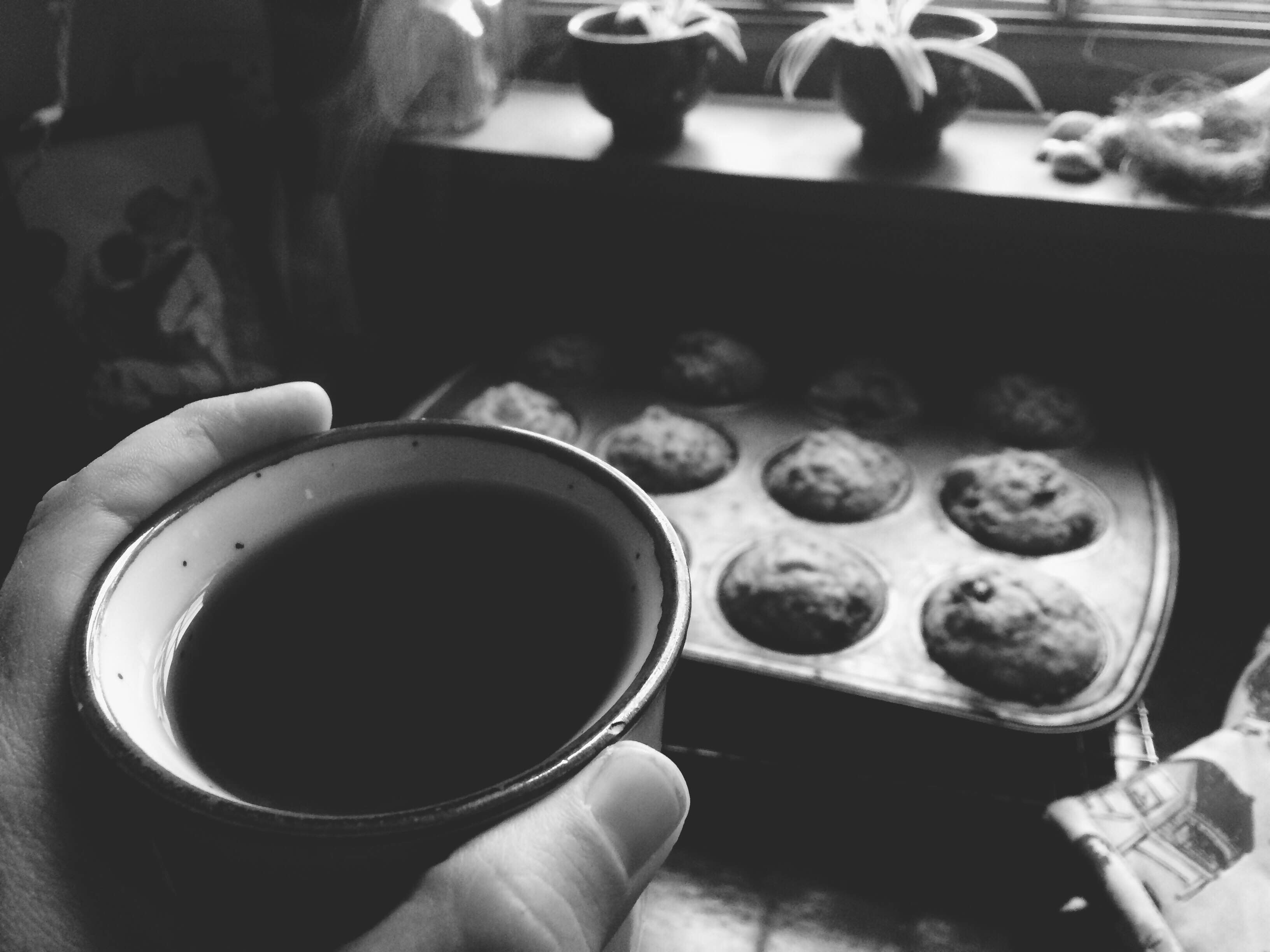 It's been a big week. Count me among the devastated. But the list of things bringing me quiet solace right now feels a mile long: the perfume of the thorny olive blossoms; lingering woodsmoke in my hair and my clothes; these aching blue skies; cold nights under goose down; my first efforts at fermenting milk kefir; stolen minutes (sometimes seconds) with my book; a fridge cleanout; this trusty soup and a half dozen friends around my table; the smell of the woods as the leaf mulch thickens and begins to decay; my fierce toddler and my tender 7-year old and our Twister mat spread wide in front of the fireplace; our inherited barn cat, half feral in the year we've been here, now ready for ear scratches; pulling another bag of July blueberries from the freezer for pancakes; naps. Not my own, alas. But my hilarious, determined, curious, headstrong daughter…maaaaan, the girl is non-stop. (I say it like Leslie Odom Jr. so I don't forget to laugh!)
There was an afternoon last week when we stopped at the bay, just for a minute, just to see it was still there, just to remember to breathe. I parked at the end of the road and kept both hands on the wheel. I remember the tide was quite high. Both kids begged to get out and play, and I want to be the mom who forgets her to-do list and says yes to that, and I think I am that mom really, but this was a hard day on a hard week and I was aching for an hour where no one needed anything. So instead we went home, and my daughter napped, and I pulled The Homemade Kitchen from the shelf, because what I needed was a promise that if we keep sitting down to eat and listening while we chew, then things will be okay. Alana is very good at that sort of reminder. I randomly opened to her words about the peace she finds alone in a quiet morning kitchen, and I thought, I want that. I read her master muffin recipe and thought, I want those! And then I remembered that I make a pretty mean muffin myself, a muffin that has seen me through some other hard times, so I made those instead. I found a sad pear in the crisper, pretty bruised from a day (or maybe two) in the snack bag and with a bite already taken out of it. Perfect. I grabbed some chocolate chips, I grabbed the nutmeg, I got to work.
It's not enough, the down comforters and the woodsmoke and the muffins. But it's how I'm getting through the week. And while I measure and stir, somewhere underneath, I am figuring out what to do next.