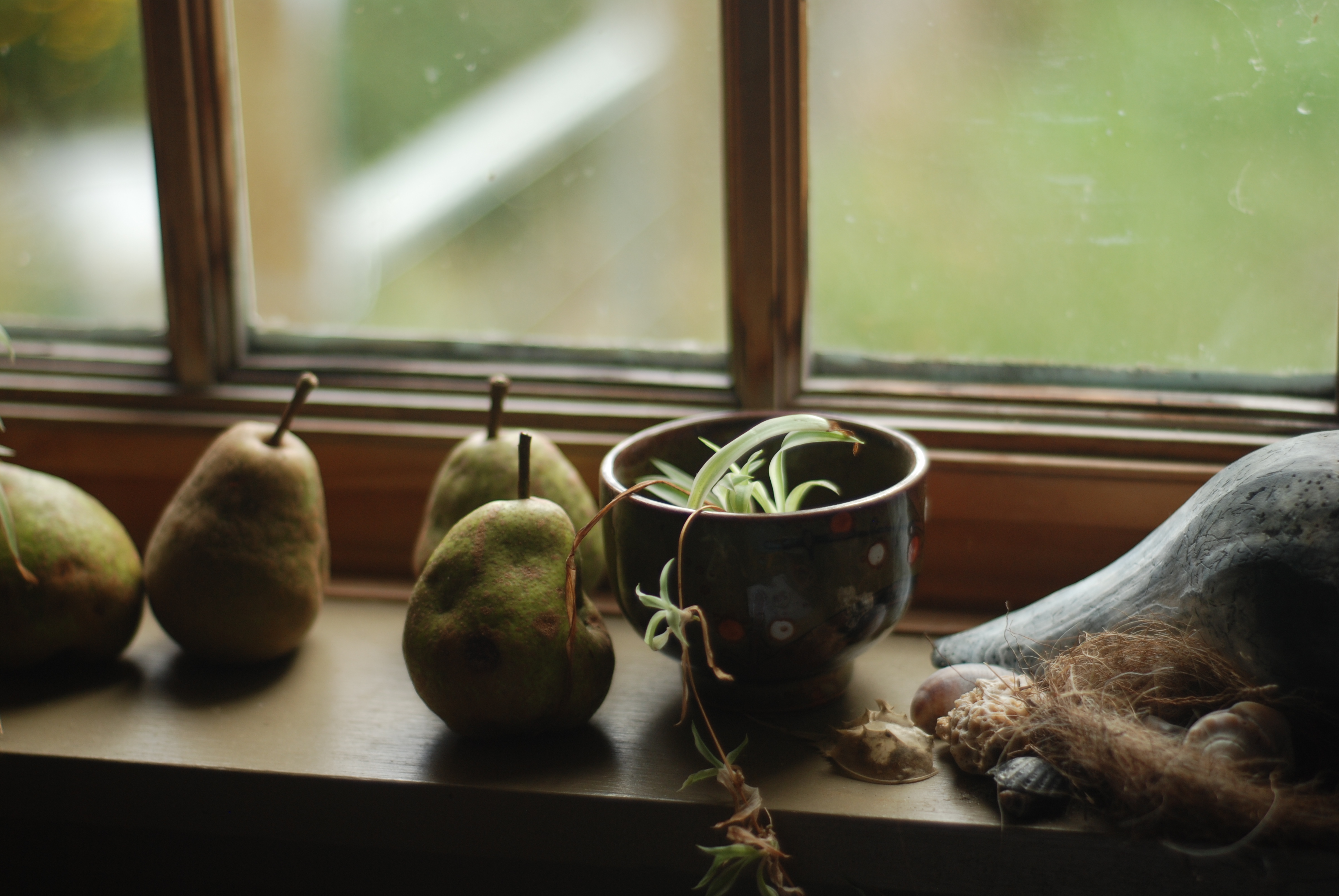 I spent almost a month in the Midwest and Pacific Northwest in late August and early September. It was a wild and wonderful trip, full of tasty food and even tastier conversations with people I have been wanting to hug in person for years and years, and Big Thoughts about the value of a less filtered life. Thoughts for another post!
When I was in Portland I discovered I had packed for late summer on the wrong coast. I had to buy two pairs of jeans and some shoes that were not sandals and I was thoroughly convinced it was time to dig up our hats and scarves and bake a lot of gingerbread. Then we flew home and sweated our way right through baggage claim and I thought, oh right; technically we're south of the Mason-Dixon line and I guess (sigh) those woolens can hibernate a little longer yet.
But fall has found us at last, even here, and last Tuesday morning I sipped my second cup of coffee and flipped the calendar. November is here. On Saturday my son turned seven (!!). Tomorrow I am crowding into the voting booth with both kids. Later in the month one of my oldest friends will turn into our driveway and my kids will leap on her before she is even unbuckled because they adore this person who, after my beloved cousin, is the closest thing they have to an aunt on this coast. Together we will eat turkey and butternut something-or-the-other and cranberry sauce (this is the one; I've stopped searching now), and the next day we will have leftovers on good bread for lunch (either that or this turkey pho, which I haven't made in a few years but which is really terrific) and we will absolutely crack open some porters and watch the new Gilmore Girls. A little over a month later she is moving all the way to Colorado. People seem to love it there and I wish the same ease and satisfaction in my friend's fresh start, but I'd be lying to say I don't also feel bereft. Colorado is much further away than her current home in the Hudson Valley.
But I'll try not to think about it too much, not while she's right in front of me to hug. I'm happier than I can say that she's coming for Thanksgiving. I get to spend the holiday that puts gratitude front and fore with one of the people I'm most grateful to have found my way to in this life. I can certainly raise my glass to that.
I'm going to try doing it here too! It's been seven months since I wrote here. There's a lot I could say about why, but the truest and simplest answer is that I've been doing other things. I've been learning a whole lot of amazing things with my kids, and I've been reading a ton, and I've been curling up on the couch with my husband watching shows and movies featuring quite a lot of snow. What else? Crazy Eights, mornings by the fire pit, potlucks, the sometimes awesome/sometimes thankless/always necessary task of feeding my family. Walks along the bay. Making hummus and banana bread and meatballs with a group of awesome first and second graders. Chicken coop troubleshooting. A weekend trip to Annapolis. Hamilton!
It's a tough season for writing, but I love this space, so I'm going to try a gratitude practice here on the blog this month: Monday Thanks. It's possibly too ambitious, if we're to judge according to earlier efforts at this sort of thing. And I'm a little nervous to write here instead of in a more immediate and arguably more intimate place like Instagram or Facebook. But when it comes down to it, the stakes are pretty low and the potential returns (I get to flex my writing muscles again, I get to connect with some of you again, and I get to be happier because that's what happens when you think about what makes you happy) are significant. So here we go!