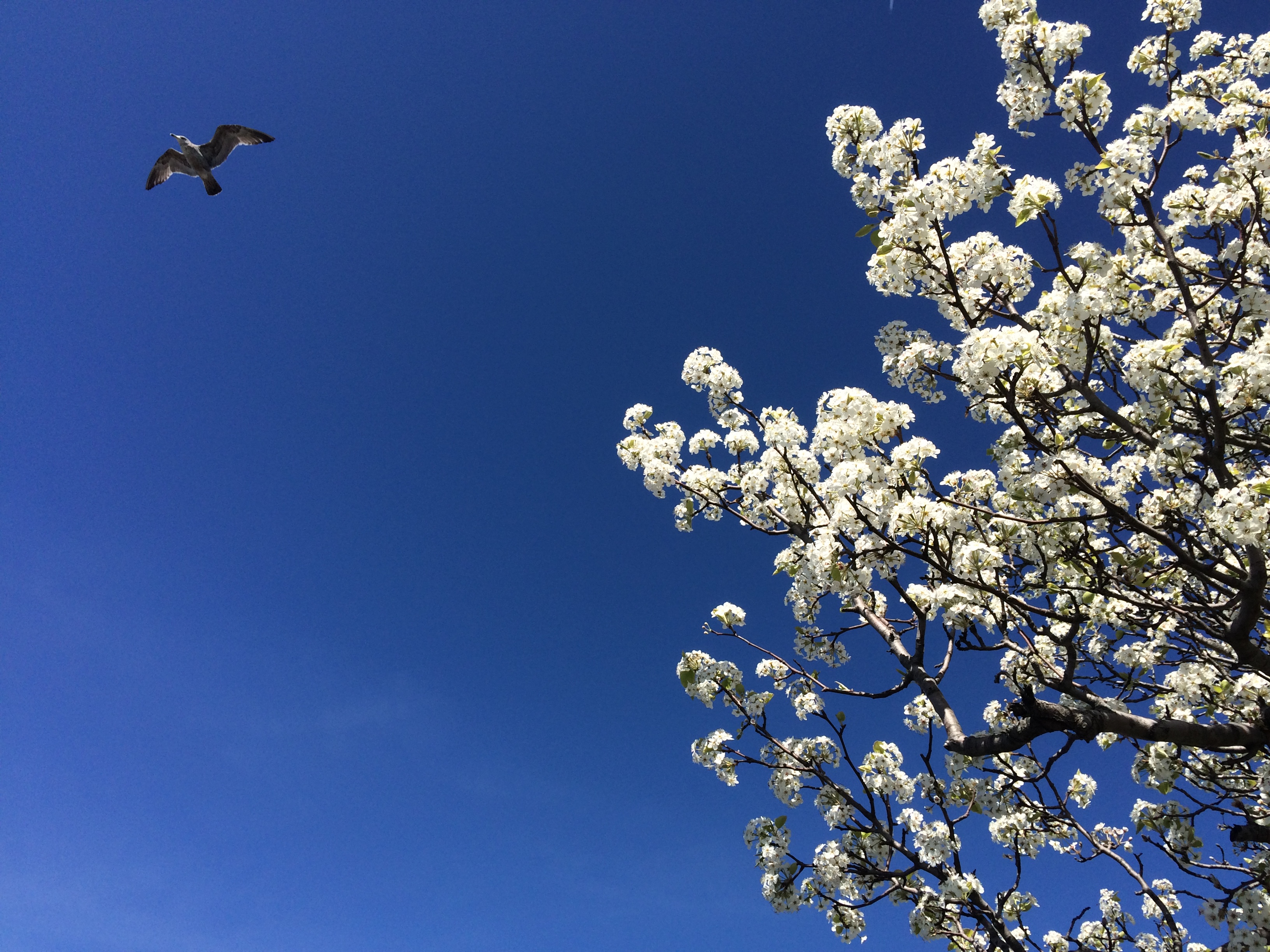 Imagine, if you will, an enormous industrial stovetop. Six back burners. Imagine every burner with a pot on it, every pot asimmer. The whole kitchen smells like waking to somebody already cooking breakfast, like Thanksgiving, like a happy childhood. Yeah, so those pots are the stories I want to tell here. Nothing's ready to eat yet, of course. Shall we stretch this metaphor to the very edge of its usefulness? Can I say I guess these stories really do need a good long braise? Shall we turn around and look out the kitchen window while we wait?
Because y'all, here at our house near the salt marsh, it is spring. Spring! Spring is better than winter! It looks a lot like you might expect, especially if you also live in the Northeast. The daffodils opened up a few weeks ago, and then I saw the roadside maples with their blood-red buds, and then it was just BAM! BAM! BAM! Magnolias! Forsythia! Sandals!
And then there is all the stuff that feels so particular to living right here, surrounded by wetlands, supported by the summertime crowds, waiting for vegetables. Most of the ice cream shops have opened back up, for one, which I really should have said before all that bosh about back burners. The crab shacks and seafood markets are open again too. We're still waiting for mini-golf and the bread stand, but the peepers are singing their lovesick chorus and my husband is turning all that winter cover crop back into the soil and so we know it can't be long. My brain is racing happily: When are signups for swim lessons? Can my kids stay awake for the Friday night frog hikes in the trails around the lighthouse? Can we help tag horseshoe crabs this year? The pear tree behind the oldest barn, the one loaded with a welcoming committee of juicy fruit when we moved twenty minutes up the road last November, went from tiny green buds to full bloom in the span of just a couple days this week. We didn't do much more than cram the pears into our mouths during our first walks here last fall, but maybe this year there will be jam or pies or something poached.
Here's to my own gentle simmers and to spring's wild rumpus!