The following post first appeared over at Southside Kitchen Collective, a collaborative (and fairly sporadic) project on families and food that I ran for a little while. As we prepare for our move away from Southside Virginia, I've imported a few SKC posts into Coffee in the Woodshed — the more personal ones I wrote, about our experiences cooking and eating with our young son. I think they belong here as well.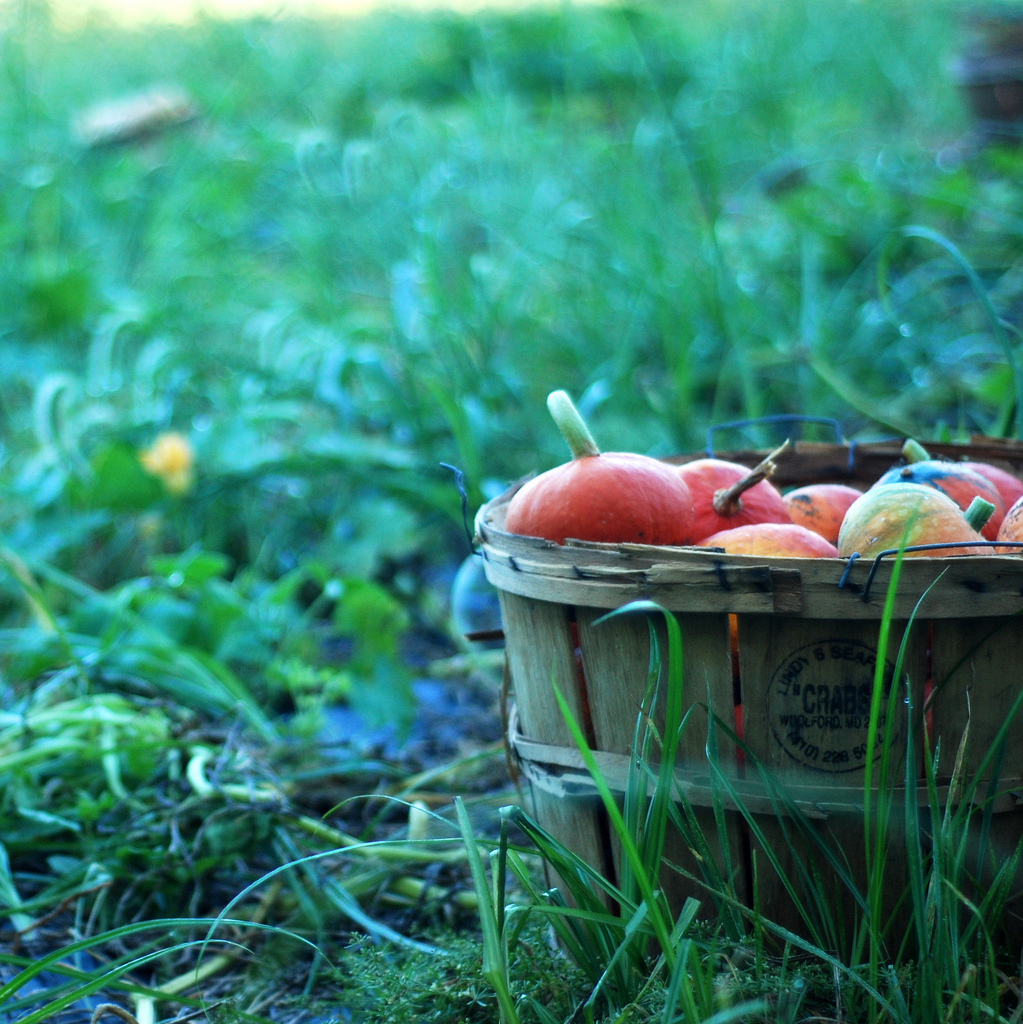 This soup is really very good.
And after the initial effort and swearing required to peel your winter squash, it's really no trouble at all – maybe twenty minutes of your time while your baby naps or your toddler hides the dog's food under the living room couch and in your rain boots. Ahem.
I'm going to confess: my crockpot, a wedding gift, gathered dust for a few years after we got married. I wanted to use it, really I did … but I just didn't know quite how to integrate it into my cooking.  I was 30 when I got married.  By that point I felt pretty confident in the kitchen, and I just didn't understand what it could do that I couldn't do.  Well … I have a two-year old now, and I get it.  Also, I love it.  LOVE it.
And it's not just for soups and roasts! It's my favorite way to cook a pot of beans, and did you know you can make jam in a slow cooker too?  Tales for another time.
For now let's talk about the soup: it's warm, it's gorgeous, it's a little spicy, and it'll fill you right up.  Really quite the thing for these chilly October nights.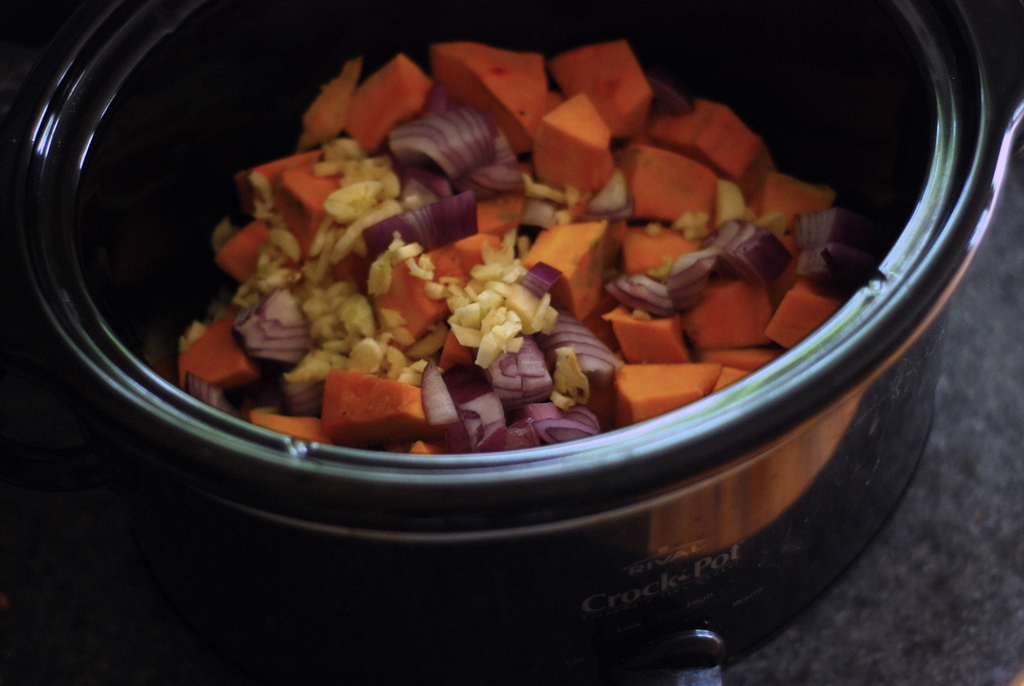 Slow Cooker Winter Squash Soup with Curry and Coconut Milk
adapted from Better Homes and Gardens
You can use almost any kind of winter squash here.  Butternut is a classic, and we've also made it with a deep orange kabocha (that's the squash in the photo at the top of this post). We really like the little kick this soup gets from the Asian chili sauce, but you can certainly leave it out if you like.  Finally, our curry powder is fairly salty and we like the soup as is, but if you have a low- or no-salt curry powder, you'll probably need to add more salt. Taste before serving and add additional salt as needed.
1 winter squash, about 2 pounds, peeled and cut into 1-inch pieces
1 medium onion, chopped
1-4 cloves garlic (depending on your feelings about garlic!), minced
1 tablespoon brown sugar or whole cane sugar
1 tablespoon curry powder
2 cups chicken or vegetable broth
1 14-oz can unsweetened coconut milk
1 tablespoon fish sauce or soy sauce
1 teaspoon Asian chili sauce (like Sriracha) (optional)
Combine all ingredients in slow cooker, cover, and cook on low 4-5 hours or high 2-3 hours. When the squash is soft, use an immersion blender to puree the soup until it's smooth and velvety.  You can also puree the soup in batches in a food processor or blender – be careful!  Or you can use a potato masher; the soup won't be quite as smooth but will still taste delicious.  Ladle the soup into big bowls, top with a dollop of plain yogurt or sour cream or a squeeze of lime juice, and serve with lots of bread!
Variation:
For a nice protein boost, add a cup of dry lentils at the beginning — very tasty!
This soup also comes together beautifully on the stovetop. It requires more tending but cooks up in about an hour. Saute the onion and garlic in some coconut oil or olive oil until soft, and then add the curry powder and continue to saute for about a minute, until nice and fragrant. Then add the rest of the ingredients, bring to a boil, turn down to a simmer, and cook until the squash is soft. Then use your immersion blender to proceed as above.
When the weather starts to turn, do you crave soup too? Leave your favorite recipe, or a link to a favorite recipe, in the comments!